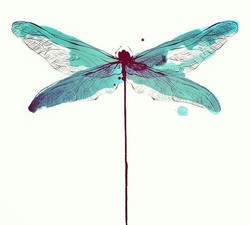 Parenting a struggling child can be a very confusing and isolating experience. Often times, you feel judged by family, friends and the school community. You may find yourself envious of friends with neuro-typical children. And there may be days where your guilt as a parent is overwhelming and your exhaustion is unbearable. As a specialist in learning and behavioral disorders, I can assist you as you face the complexities of diagnosing, understanding, parenting or co-parenting your child.
​"​The first-line treatment for young children with AD/HD is Parent Behavior Therapy." --
American Academy of Pediatrics
Parent Behavior Therapy
​Using an evidenced-base approach, I will help you change your child's difficult behaviors by changing his/her social and physical environment, resulting often in a change in the entire family dynamic. This is an active, collaborative therapy and is often in consult with your family care physician and child's school.
Parent Behavior Therapy is effective for children with:
AD/HD
Autism Spectrum Disorders
Sensory issues
Processing Issues
Learning Disabilities
My personal and professional experience with special needs children, combined with my background in Parent Behavior Therapy, can offer you the compassionate support you need as you face your unique challenges.
CLICK BELOW TO READ MY PARENTING YOUR ADHD KID BLOG
https://merriamsaundersmft.wordpress.com
Special Needs Couples Counseling
Even the strongest of marriages can be strained to the breaking point when there is a struggling child in the family. It is very common to feel so overwhelmed dealing with the child, that there is little time left for each other. Often, parents will disagree greatly over the proper approach to care for, discipline or treat the child - causing further conflict and upset to the delicate balance of the marriage and family.
As a couples therapist, I use a combination of mindfulness, attachment and cognitive behavioral techniques to improve your communication, identify triggering experiences and find ways to turn toward eachother's strengths for support.
IEP/504/Neuropsych/Special Education Consulting
If your child has learning or behavioral struggles, chances are you have had academic or psychological testing done and now have a hard-to-decipher report as a result. You may still be left wondering what the best course of action is for your child. I will help you interpret the evaluations and determine a strategy to approach treatment or school remediation that is most appropriate for your child.
Special Needs Parenting Plan Mediation and Parenting Coordination
For a higher conflict situation when there is a child in the family with special needs - ranging from AD/HD, Autism Spectrum Disorders to Down Syndrome or physical handicaps - my background and expertise in special needs issues brings a unique empathy, understanding and ability to facilitate agreements and determine the best needs of the child and the family as a whole, while addressing your unique circumstances in a detailed, thoughtful way.
---